Medicine Application: Pre-UKCAT jitters?
Hey guys,


So I'm sitting here about to do my first mock of the day and I thought I would write a quick post about how I'm feeling before my exam tomorrow at 12pm.
A few days before I took the exam last year, I was terrified and I had sleepless nights and I was constantly worried and the thought of not doing very well constantly crossed my mind even though I tried so hard to stay positive. I ended up with an average of 667.5 and even though it was lower than what I was aiming for, it wasn't a horrible score. This time around, I just can't be bothered to freak out.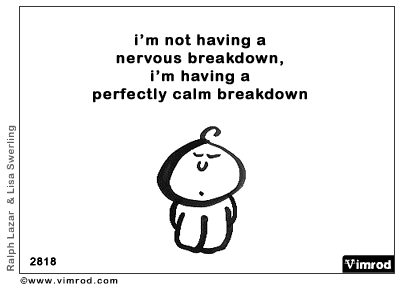 I've got to that point now where I keep reminding myself that what will be will be. Especially when it comes to the UKCAT, it all depends on what happens tomorrow. I have to be calm. I need to be calm. Worrying is not going to give me a high score and so I refuse to let the UKCAT drive me crazy. I refuse to let my nerves get the better of me and I refuse to have a nervous breakdown because of the UKCAT. I am going to prepare for the worst but I will hope for the best.
Anyway, I'll leave you guys in peace now. All the best to everyone getting their results tomorrow.
Thanks for stopping by.